Career & Business
Coaching Samurais can help your coaching career or small business via clear precise digital marketing.
Family & Relationship
Coaching and Hypnotherapy can help you get unstuck and help you improve your relationship with family and friends.
Lifestyle
Re-imagine a better way of living your life. Yes, there is always a better way. You don't have to be what you did want to be.
Nutrition
Hypnotherapy can help you eat well, eat more fruit, lose weight, stay trimmed, and have a balanced diet.
Fitness
Our coaches will tailor the workouts and programs to meet your needs and goals so you get results and have fun doing it.
Work Ethic
We can help you to work smart and keep on going. You will be tenacious and productive. That's real work that brings good results.
Change your life
Enjoy every moment
Idea

We find and research what are the marketing needs of the business.

Planning

Organise resources and plan the actions to successfully help the needs of the business.

Development

We look at our past, present, and future projects that we can use on the new project.

Action

With a solid plan, a motivated team, proper timelines, and resources we act on our ideas.
We all need a little help to achieve our goals sometimes. Call us now.
Start Today
Real Success Stories
Lots of happy clients
I now understand the purpose of a good testimonial. It publicly shows what good work I've done. It will give me a good opportunity to showcase my craftsmanship and results. A testimonial is like a written or recorded version of Word of Mouth. It's necessary.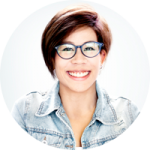 Hannah Mansana
Coaching Samurais has helped my coaching business take off the ground. So all I have to do is focus on growing my coaching business. I love helping people and I'm glad I found good help to help me help my customers. Go Coaching Samurais.
 Jackson Bourneward
Coaching Samurais is the best marketing agency in Sydney. They've helped me understand the complex world of digital marketing, SEO, Good Ads, Social Media Advertising. Coaching Samurais wants me to understand digital marketing. They took care of everything.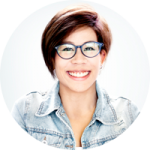 Sara Croft
Coaching Samurais helped me understand that content helps with my Search Engine Optimisation. Now we need to optimise my website, do the local SEO, and make sure that my content is relevant to my audience. Thanks, Coaching Samurais.
 Daryl Kerrigan
All I knew was hairdressing. After attending and working with Coaching Samurais I now understand that I need to do a really good job so I can ask my customers to give me testimonials. It's like a statement or a review of my work.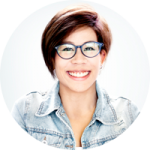 Roberta Plumber
After understanding what good marketing truly is and what a good website can do. The thought of investing in my business' marketing is clearer. Because we know and trust that marketing will give us customers and help grow our business.
 Mama's Lunchbox